Nomadwords is a potent alliance that offers their expertise in translation and graphic design. By dealing directly with our talents, you save time, headaches and capital, while getting the one-on-one competence only an intimate operation like ours can provide.
​​​​​​​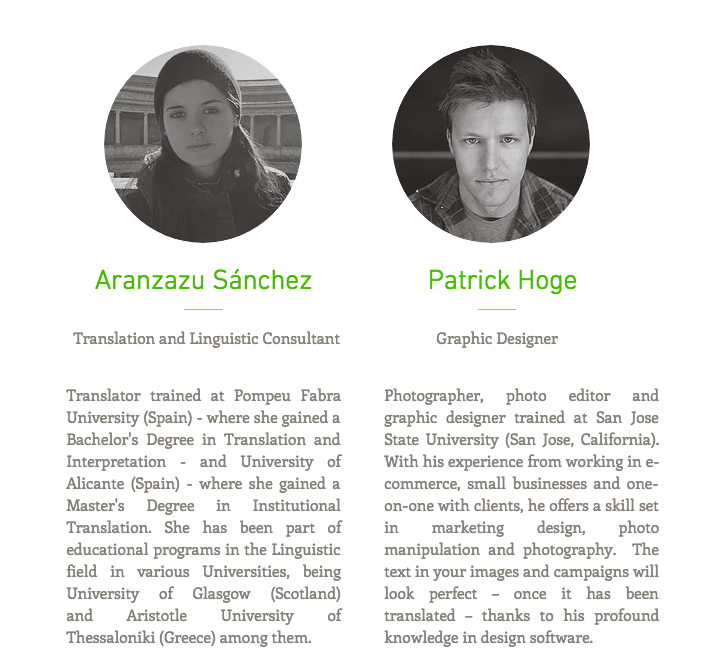 We offer linguistic and multilingual graphic design services. When working with us, you can rest assure that Aranzazu is the one translating your texts and Patrick is the only graphic designer handling your documents. Under no 

circumstance will we outsource your project to a different professional. This way, we cut off the role of the intermediary and provide you with a professional, direct and tailor-made service.
Of course, many projects will require translation only. Or graphic design exclusively. This is not an issue as you can hire our services independently. If you are unsure on what service you need, feel free to contact us so we can talk about your project, assess it and suggest you the best way to go. 
Get in touch with us using the form below and tell us about your project. You can as well contact us through Facebook, LinkedIn or Instagram. We are here to help you out!
Your message has been sent!
​​​​​​​
VAT: CZ8753151440, TIN: 06750028